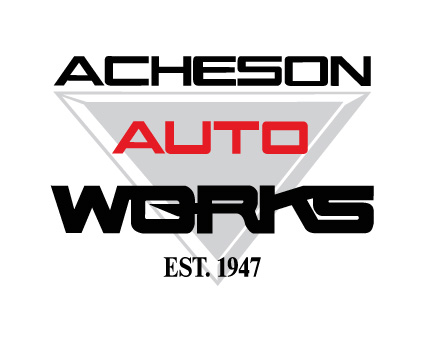 ENGLISH
SPANISH
LOCATION
HOURS
PAYMENT METHODS
ASSOCIATIONS
HOME
ABOUT US
LOCATION
COUPONS
CODE OF ETHICS
TESTIMONIALS
PHOTOS
SLIDESHOW
WHAT WE DO
SERVICES OFFERED
CUSTOMER SERVICE
GUARANTEES
BODY SHOP SERVICES
COUPONS
QUESTIONS?
CONTACT US
GENERAL MAINTENANCE
HELPFUL INFO
PREVENTIVE MAINTENANCE
TRADING THAT GAS GUZZLER?
TIRE PRESSURE MONITORING SYSTEM
CONTACT US
CONTACT US
LOCATION
DRIVABILITY FORM
CUSTOMER SURVEY
APPOINTMENT REQUEST
ASK AN EXPERT
SUBMIT REVIEW
APPOINTMENT REQUEST
AUTO REPAIR & MAINTENANCE BLOG
PRIVACY POLICY
REWARDS CARD
SITE MAP
Acheson Auto Works Operates as Des Moines Collision Repair & Des Moines Auto Service Repair Center To Meet All Your Needs!
WE PROMISE TO DO OUR BEST FOR YOU!

Hello! Thank you very much for checking out the Acheson Auto Works website. We know you're busy so we've simplified our website and condensed the information. Please take a few seconds to see if we are the type of auto repair firm that YOU would trust with your car.

Acheson Auto Works was started in 1947 by Sam and Mary Frances Acheson. Still managed by the same family, we pride ourselves in providing our Clients with honest and reliable repairs in a down-home, friendly, family environment. When you call our phone number (515-223-4300) or pull into our drive (8000 University Blvd., Clive, IA) we PROMISE that you will not feel like "just another customer." To the contrary: We know there are dozens of shops from which you can choose, we are flattered and appreciative when you make us your choice. From the beginning of the repair until long after you pull away, you have our commitment that you will be satisfied with all facets of the repair; the cost, the quality, the timeliness and our Staff.

Acheson Auto Works has provided motorists in the Clive, IA 50325 area with comprehensive auto repair services that include Car Care Services, Brakes, General Services, Undercar Services, Collision Repair Services, Heating and Cooling Services, Electrical Services, Transmission Services, Electronic Services, Internal Engine Services, Heavy-Duty Services, Towing and Miscellaneous Services. Our goal is to offer the best services available at affordable prices to get you back on the road in no time.

You'll be hard-pressed to find the same level of expertise that our auto mechanic specialists provide! We have years of experience working on both domestic and import vehicles of all makes and models and can work with you to find cost-effective repair and maintenance alternatives.

Chances are you're having car problems right now or know someone who is and you're looking for the Best Des Moines Auto Service Center or the Best Des Moines Body Shop. I think we can all agree that the quality of any job is determined by the conscientiousness of the person doing the job. That's why we say, "The Difference Is Our People". Acheson Auto Works - With thousands of trusting Clients in the Central Iowa Area - we look forward to working for you and caring for your car. Please let us know how WE CAN HELP YOU.

Acheson Auto Works Lobby
Hertz
Enterprise
Acheson Auto Works Lobby
Hertz
Enterprise