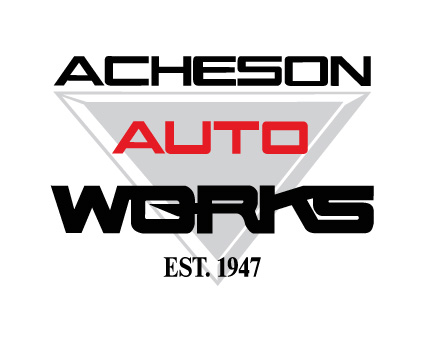 ENGLISH
SPANISH
HOME
You Don't Have to Take Our Word for It!

Here's what some of our satisfied customers have to say about Acheson Auto Works:


I want to "Thank You" for the attention your staff gave my Porsche Turbo this past week. I know the word "discriminating" is an understatement of my personality when it comes to taking care of my vehicles, but cars have been my passion/hobby since I was a kid. I feel fortunate in that Acheson Auto Works exists in Des Moines and has such talented employees. Your team performed a miraculous job on the recent visit ... please pass on my gratitude to everyone.
Last Saturday I started hearing a whirring noise underneath my car. Afraid the bottom would fall out over the weekend, I reluctantly had a competitor perform an inspection. I thought this would give me peace of mind until I could schedule an appointment with George this week. Long story short ... George and your team saved me over $2,000 in unnecessary repairs. The competitor's diagnosis wasn't even correct! Many thanks to everyone at Acheson for your honesty, outstanding customer service and attention to detail. It is always consistent and you've got a customer for life.
P.S. I love the new rewards program!
Top Ten Reasons Why I Will Bring my Vehicle Back to Acheson Auto Works: 10. Excellent Customer Service: When I called Acheson's to make an apponitment, I was greeted with a friendly enthusiam that let me know my business was not only appreciated, but also a priority. 9. Clean and Inviting atmosphere: The building welcomes customers with a nice, clean lobby that implies a sense of pride of ownership. You know that a business that respects their space will also respect your vehicle. 8. Going the extra mile: I brought my vehicle in for an oil change and a window repair, but I received so much more. Acheson's took the time to correct a dash light issue, research the purpose of a security code sticker, as well as making sure they would be able to fit my needs as efficiently as possible. 7. My car came back clean!! 6. Fair Deal, Great Prices: One of my favorite aspects of this experience is that instead of getting a laundry list of everything that "could be" wrong with my vehicle, they actually complemented it and let me know I had made a great purchase. I felt like they were true and genuin, as opposed to try to convince me that I need to worry about this or that and dump a bunch of money into getting my car fixed. Acheson's proved their credilbilty to me with that act. 5. In and Out: I called to see if it was poosible to get my issues taken care of right away because I was going on a day trip and didn't need my car during that time. I was given the"Sure, no problem" attitude and -whala!- they were able to make it happen. I got my car back that evening when I returned back in town. 4. Flexible and Accommodating: They were more than willing to be flexible with payment because I wasn't able to pick my car up until after business hours. Again, it was the "no problem" attitude that makes you feel like you are being taken care of. 3. Job Well-Done! 2. Job Well-Done! 1. JOB WELL-DONE: I couldn't have been more pleased and satisfied with the work they did, the time they did it in, and the degree of professionalism it was done with. This is a top-notch establishment that has the best interest of its customers as a top priority. I feel lucky to have found such a trustworthy and respectable place to take care of all my vehicle needs.
Acheson is the best! Just picked up our 7th vehicle in 20 years as Des Moines residents that needed body work. Acheson has done our repairs on two Toyota's, two Chrysler minivans, two Hyundai's and a Honda! Guess what? Never had to go back or have a second appointment because each repair and the body work has always been done right! Just can't say enough about their honesty, keeping us informed during the repairs and our experience has been that the completion date is a couple of days sooner than expected. Plus Acheson is preferred by our insurance adjuster! Thank you Sam Acheson, Brady Acheson, Scott Tigh, Mike Ellis and Chris Betzold. You and your team at Acheson Auto Works are second to none!
HOME